Discussion Starter
·
#1
·
News is leaking out that VW is facing serious, fundamental issues with the integration of the engineering and software initiatives for the new VW ID.3 and ID series of vehicles. Although VW was able to develop the Audi e-tron without issues of this magnitude, and ostensibly (at least thus far) no similar issues on the Porsche Taycan, the ID is pushing VW to its limit because it represents a total transformation of VW's approach to carmaking, more in line with Tesla.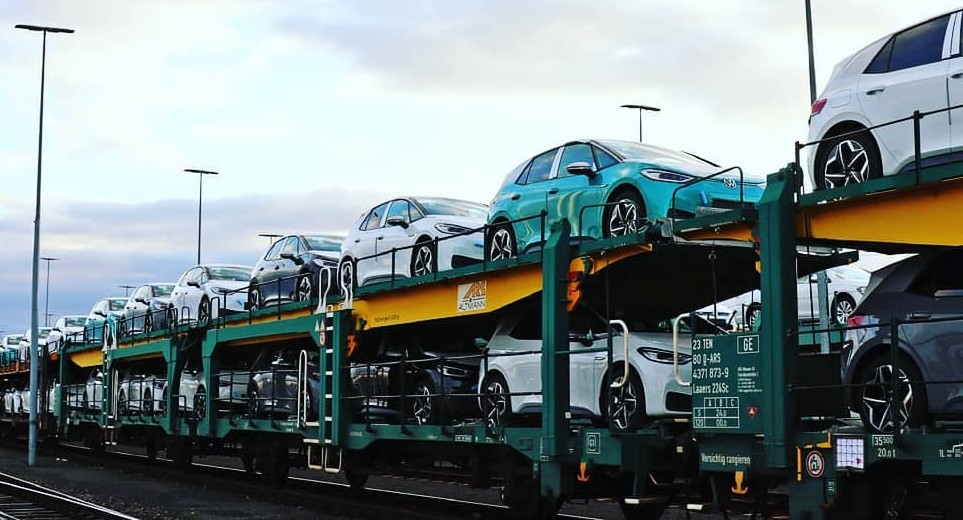 There is a storm brewing in Volkswagen's Wolfsburg plant, and it can very well make or break the career of CEO Herbert Diess, a strong proponent for the company's transition to electric mobility. As problems continue to pile up for Volkswagen's electric car program, the ID.3, a vehicle...
www.teslarati.com
There is a storm brewing in Volkswagen's Wolfsburg plant, and it can very well make or break the career of CEO Herbert Diess, a strong proponent for the company's transition to electric mobility. As problems continue to pile up for Volkswagen's electric car program, the ID.3, a vehicle considered to be a rival to the Tesla Model 3, is starting to turn into a cautionary tale.

An extensive report from German news outlet Manager Magazin provided an in-depth look at the current state of Volkswagen's electric vehicle initiative. According to the esteemed magazine, experts and top managers from the automaker are now meeting every working day in a massive push to get the ID.3 ready for consumer deliveries. But despite their disciplined efforts, the affordable EV is proving stubborn, causing notable delays in its release.

The Volkswagen ID.3 is an essential car for the German automaker, being a personal project for Diess, who has emerged as one of the most prominent voices in the auto industry pushing for electrification. More than a vehicle that can potentially beat the Tesla Model 3 in terms of pricing, the ID.3 is also the automaker's key in avoiding €10 billion worth of emissions fines this year. Without the ID.3, the penalties cannot be avoided. Even with the vehicle on the market, VW would have to sell about 100,000 in 2020 to meet the company's CO2 targets.

But the Volkswagen ID.3 ramp has been rife with issues. While the vehicles can be produced efficiently using the company's extensive experience in car manufacturing, the ID.3's software has proven troublesome. Simply put, the software of the vehicle does not work as it should, and VW experts have pointed the finger at the company's haste in rolling out the all-electric car for production. Volkswagen experts have noted that the ID.3's underlying architecture was developed too hastily, as the car's system parts often don't understand each other, resulting in errors.

Thus, every day, those involved with the ID.3 project meet and try to solve the car's underlying issues. Manager Magazin's sources note that Volkswagen is now operating at an almost military level in its efforts to fix the ID.3's software issues, but still, hundreds of test drivers report new faults in the vehicle nearly every day. One of the magazine's sources, who claimed to be present in these meetings, noted that up to 300 faults could be reported in one day.

Amidst these issues, Volkswagen has adjusted the ID.3's target from 100,000 in 2020 to just 80,000. Fortunately for the German automaker, it is a big company, and it includes carmakers such as Audi and Porsche, both of whom have already released their respective electric cars. But even these two companies' EVs are not exactly rolling out smoothly either. The e-tron recently halted its production due to

battery

constraints from LG Chem, prompting Audi to lower the premium SUV's forecast from 70,000 to 40,000 this year. The Porsche Taycan, despite excellent reviews from car enthusiasts, is also getting its deliveries in Germany delayed.

Volkswagen CEO Herbert Diess has stated that the shift to electric mobility will be difficult, noting at a top management conference last month that the compliance with the limits for supplying, building, and selling battery electric vehicles was "perhaps the most difficult task Volkswagen has ever had to face." Considering the ID.3 program's progress so far, as well as reports that the Porsches and Piëchs, VW's major owners, are growing restless, it appears that the company's EV challenges may just be beginning.

Ultimately, the ID.3's issues are an unfortunate roadblock to the EV movement as a whole. The vehicle, after all, is a mass-market car, and it has the potential to be the second coming of the ubiquitous Beetle. The company just has to get its software settled and refined first–something that a small carmaker from Silicon Valley seems to have predicted when it started developing its first vehicles less than two decades ago..
One of the top comments on the Teslarati article offers a very interesting explanation of Tesla's software advantage. Even when Ford, Chevrolet, Ram, and others try to compete against the Tesla Cybertruck, they are going to be so far behind because of all the legacy subsystems:
The root software problem isn't new code. It's legacy code that is embedded in function specific devices -- often called "PLCs", short for Programmable Logic Controller. PLCs are hardware devices perfectly suited for handling all the functionality for a specific set of tasks like windshield / washer operations. This sounds like a real time-saver but it can cause MAJOR issues if integrated into a BEV operating system. When the wipers automatically fire, or are turned on manually by the driver, that voltage request must be sent and approved by the BEV battery management system (specifically the electrical / battery sub-system) to ensure there's enough electricity for everything happening in the vehicle. Imagine a coder who doesn't fully understand all possible electrical actions/states of the legacy windshield PLC and therefore doesn't cover all possible voltage needs, much less simple error states (ie, the washer fluid is empty). The legacy windshield PLC probably wasn't designed or built by VW but by a sub-contractor who likely never considered a thorough API for their windshield PLC much less a fully functional & documented two-way API that would allow complete communication between a BEV's opsys and the windshield PLC. Now multiply this by 20, 40, or even 50 PLCs embedded in today's legacy autos. PLCs for climate control, dashboard controls, lighting, ABS, traction control, etc., etc. None of which were designed to be sub-systems in full communication with a software overloard (the BEV opsys). That's one of the reasons Tesla is so far ahead; they avoided the siren call of off-the-shelf PLCs and made it all software sub-systems that are part of the Tesla BEV opsys. The added benefit is that OTA updates can update any subsystem from braking to power management to... you guessed it, windshield wipers. (Which means there is hope that Tesla windshield wipers will eventually get really, really good. But it will probably be a serious bit of AI that finally conquers the "windshield" challenge. Weather comes in a LOT of different forms so automatic windshields have a ton of variables to handle. It isn't a minor thing to handle the weather in Norway vs. Hawaii vs. Vancouver vs. Coober Pedy in Australia. Sorry about the long post but this is a really deep issue and clearly exposes why legacy auto makers will never be truly successful in EVs until they completely change their internal paradigm to the car as an iPhone on wheels.